Already purchased these?  Login
here
to access them!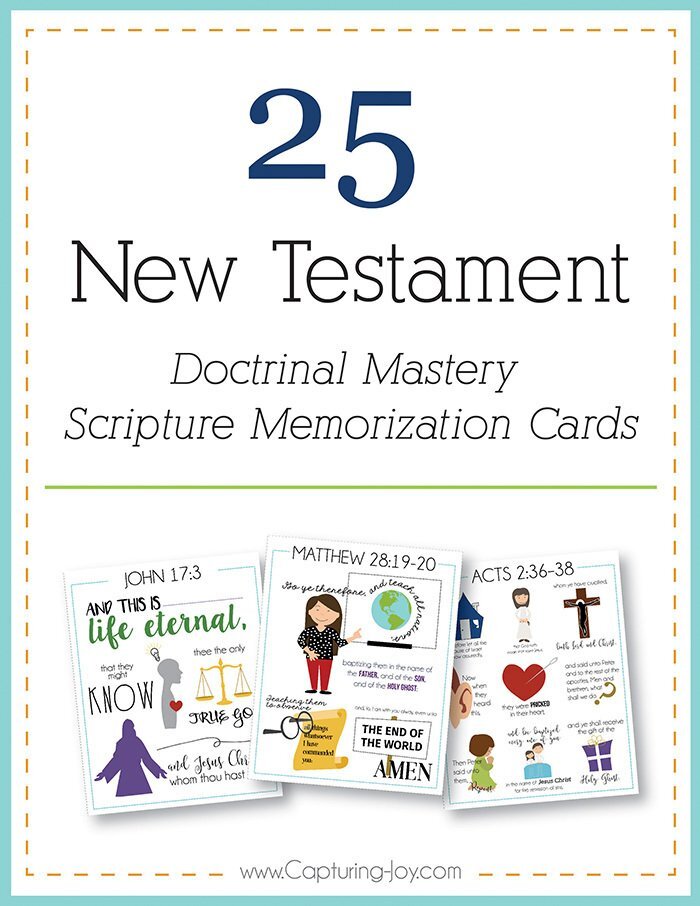 These New Testament Doctrinal Mastery scriptures will help your family or seminary students better learn the Bible through memorization.
I love the idea of memorizing. With adults and with kids. I've shared in the past, that memorizing builds confidence and self esteem in kids. And memorizing scriptures?? I think we all could use positive words from the Bible flowing in our minds.  Especially in times of doubt and uncertainty. These cards are such a fun way to learn, too, with cute pictures to bring visuals to our minds.
All 25 scriptures bundled on 8.5×11 pages, full size, a 25 page PDF. I suggest printing these as posters on card stock to hang in a classroom or your home.
All 25 verses, but 4 to a page. I print these off, cut them, and give them to my students.